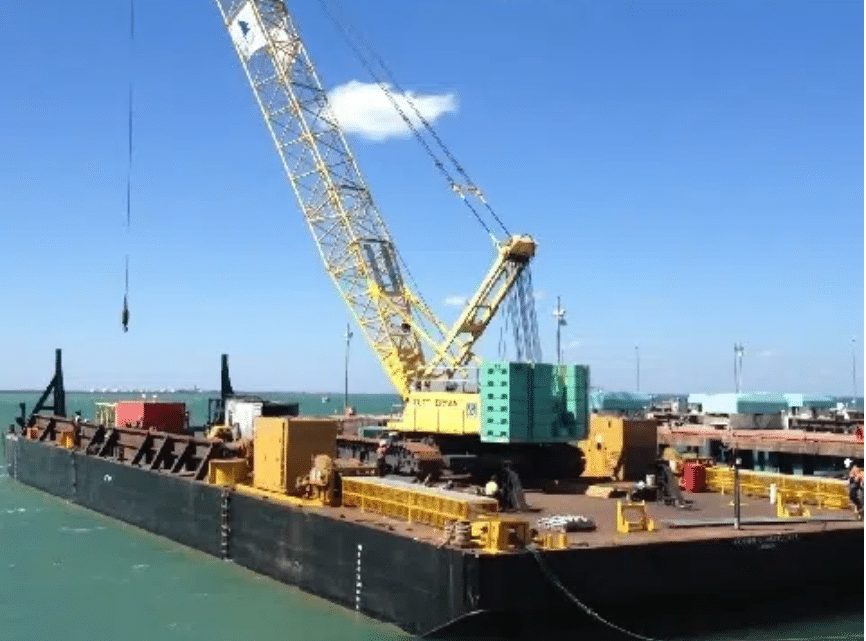 Vessel Particulars
Official No. Unique Identifier: 860479
Deck Equipment
Anchor Winch: 4x Deck Mounted Mooring Anchor 38mm Fairleads + 4x Recessed Mooring Bits
Anchor Handling Winch: 4x 18t Deck Winches & Ground Tackle & Flipper Anchors
SMIT Bracket: Fore and Aft Smit Brackets (Tow Connection Point), Towing Bridal Assembly
Spuds: 3 x Spud Wells @ 90mm
Tank Capacity
Drill Water/Water Ballast: 18 Tanks
Additional Details
Features: Office/Crib Room – M/F Toilets, First Aid Room & Store Room
Ice Machine – Manitowoc ID 0606 A – 251X. 200 L/Day
Sanitary Facilities, RO Plant, Sewage Treatment Plant.
Deck Plating 15mm, Bottom 12mm, Sides 12mm.
The data on this specification is published in good faith and for general information purpose only.
It does not warrant its accuracy or completeness and to the full extent allowed by law excludes liability.
Charter enquiries can be directed to our Commercial Department
Phone: +61 8 9424 2300 Fax: +61 8 9479 5202 Email: commercial@bhagwanmarine.com
Specification ID: 0 Revision: {{Revision}}