Offshore Subsea Services
Bhagwan Marine delivers Subsea Services through the smartly packaged combinations of its purpose-built vessels, marine assets and quality subsea systems and equipment.
Bhagwan's Subsea team provide complete integrated subsea IMR, Construction and Decommissioning services.
In developing solutions we are committed to understanding our Clients requirements whilst delivering safe, reliable and efficient outcomes.
Subsea Service Assets:
Experienced Subsea Personnel
Well placed Geographical Bases with Marine Infrastructure
Vessels with integrated Subsea Capability
Advanced Diving System's, ROV and Survey Equipment
Subsea Services Include:
Air Diving
IMR, Asset Integrity and Life Extension
Integrated ROV
Geophysical and Geotechnical
Hydrographic Surveys
Delivered Solutions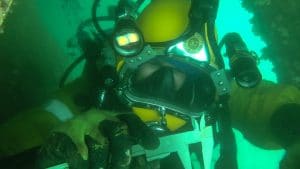 Subsea Diving & ROV
Class Surveys
Platform Inspection Repair and Maintenance
Riser Conductor repairs
In Water Surveys (IWS)
Underwater Inspections in Lieu of Dry-docking (UWILD)
Biofouling and Invasive Marine Species (IMS) Surveys
Mooring Inspections, installations and repairs
Pipeline and Structure inspection and stabilisation
Scour Remediation
Full service subsea NDT
Ship and Vessel husbandry
Anode fitting and replacement
Wharf and Jetty works
Pile wrapping
Seabed surveys and site clearances
Salvage Operations
Construction/ Decomissioning
Spool and Structure installation and tie-ins
Wellhead Decommissioning
Pipelines and Subsea Structures
Pipeline Pigging / Testing
Navigation Aid removal and installation
Wharf & Marine assets