Upon commencing operations in 2000, the team at Bhagwan Marine aimed to be the leading Marine Vessel Operator servicing the Oil & Gas and Resources Industries in Australia. 
Today, the company has grown to have over 650 staff and a fleet of more than 150 vessels and marine assets and we have now become the largest Australian vessel operator in our space-servicing the Oil & Gas, Resources, Civil Construction, Towage, Marine Logistics and Defence Industries. With an international network of offices and facilities, Bhagwan Marine is recognised today as a diverse, adaptive and pro-active business that strives to not only meet the needs of its clients, but to surpass their expectations.
Bhagwan Marine's diverse vessel fleet of charter vessels currently includes:
Our network of offices and shore-based facilities throughout Australia means we can respond to client needs for any vessel or service in a vast area of operations globally.
Our dynamic expansion strategy ensures that our fleet and operations capabilities continue to develop through acquisition and the design and commissioning of purpose-built vessels, as well as through the recruitment of talented, well-trained and highly motivated people.
Bhagwan Marine maintains a strong focus on health, safety and the environment, promoting a positive and effective safety culture across all aspects of our business. This focus ensures we are always pursuing safe actions for all personnel and we remain environmentally friendly. Ongoing positive HSE leadership and employee engagement is paramount in promoting our philosophy of building a workplace that is incident and injury free.
We are a 'can do' organisation with the strength, initiative, personnel and resources to continue achieving our goals, enabling us to grow and continually set new milestones.
WE ARE A LEADING MARINE VESSEL OPERATOR
Bhagwan Marine is a leading Marine Services provider operating in the Oil & Gas, Resources, Civil Construction, Marine Logistics and Defence industries.
Our core service lines include:
With the largest and most diverse fleet of vessels available for hire/charter in Australia, Bhagwan Marine has been able to grow into a leading International Marine Company, having the experienced personnel, vessels and crew to meet and exceed expectations for marine assignments in any region of the globe.
GLOBAL MARINE ASSETS & EXPERTISE
Bhagwan Marine's ongoing search for advancement means we're at the forefront of design, innovation, certified vessel operation systems, quality assurance systems, health and safety procedures, HSE procedures, integrated management systems and the training of our personnel.
Bhagwan Marine is dedicated to providing the best possible level of service to our customers by maintaining the highest quality standards in occupational health and safety. This includes our ongoing commitment to conservation and the protection of the environment. Our management systems are audited through a third-party Certification Body to verify compliance with the three internationally recognized standards, forming the foundation of our commitment to 'industry best practice' across all aspects of our business.
Safety is our number one priority; a fully implemented, mature and comprehensive Safety Management System (SMS) is applied across all of our Marine and Subsea operations. Bhagwan Marine's Integrated Management System complies with the International Maritime Organisation (IMO) International Safety Management (ISM) Code for marine operations. Our Diving Safety Management System (DSMS) is accepted for Australian State and Federal operations.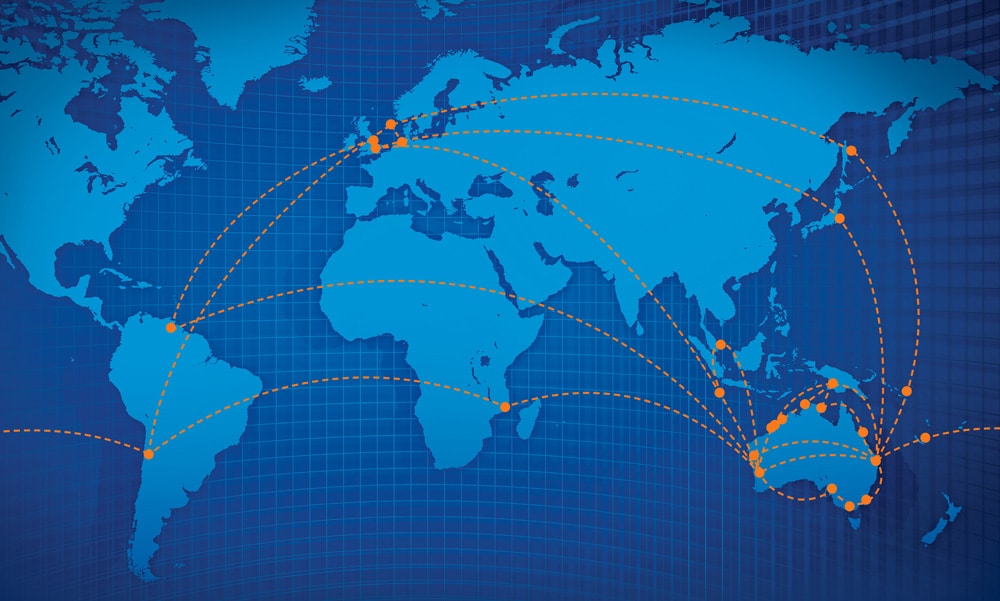 WE PRIORITISE THE ENVIRONMENT & SAFETY
All Bhagwan Marine crew and specialised Subsea personnel are suitably qualified, experienced and trained in the full implementation of our Safety Management System(s) with a particular focus on the management of risks necessary in conducting safe operations.
Environmental Management is also a high priority for our business. Environmental Policies and management processes underpin our commitment to environmental sustainability through constant review of our business strategies designed to minimise our environmental footprint.
This systematic approach helps us to monitor and manage these risks throughout the lifecycle of our operations and helps minimise any impact to the environment.