Commercial Diving Company Australia
Bhagwan Marine offers a complete range of commercial diving and inspection, maintenance and repair (IMR) services to the Oil & Gas, Resources, Civil Construction, Marine Logistics and Defence Industries. 
Bhagwan Marine's Subsea Division have a significant competitive advantage with access to the largest and most diverse fleet of vessels in the country including our flagship vessel, the 'Bhagwan Dryden' – a 57M Survey, ROV and Air Dive Support Vessel.
We also own and operate the most modern Commercial Diving equipment in Australia. Our onshore and offshore dive systems are purpose built, with one system built into the DSV Bhagwan Dryden and two systems able to be mobilized to vessels of opportunity in full compliance with IMCA, State and Federal legislation.
Bhagwan Marine have multiple bases around Australia in locations such as Perth, Geraldton, Exmouth, Onslow, Dampier, Port Hedland, Darwin, Gove, Weipa, Brisbane, Sydney, Melbourne and Adelaide.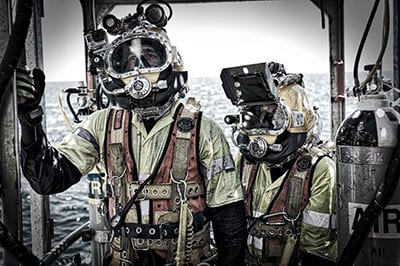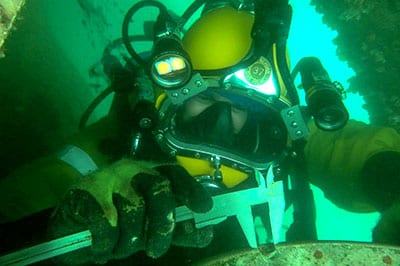 Commercial Diving Services
Bhagwan Marine provides a wide range of commercial diving and inspection, maintenance and repair (IMR) services including;
Offshore & Subsea IMR
Coded Wet Welding
Subsea Platform Inspections
Pipeline Repairs and Abandonments
Subsea Tie-Ins
Site Surveys
Certified Subsea & Topside Welding / Cutting
NDT (Non Destructive Testing) Services (Subsea)
Wellhead Repair and Abandonment
Site Clearance and Debris Removal
Anode Refits
Thruster Replacement
General Underwater Construction
24 Hour Emergency Response
Class Approved in-water surveys for ABS, Lloyd's
Register, DNV and Bureau Veritas
Member of IMCA (Marine and Diving)
Invasive Marine Species Inspection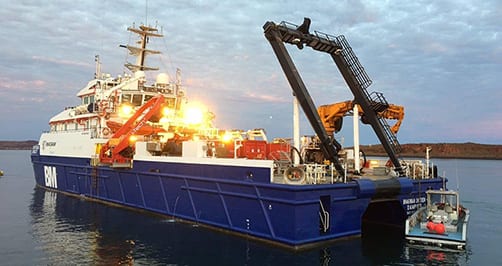 Diving Assets and Equipment Include:
Bhagwan Dryden – 57mtr ABS classed DSV with built-in ABS Classed Air & Nitrox Diving and ROV systems. (NOPSEMA & DMIRS Safety case)
Samson Explorer – 38mtr DSV with Classed Deck dive Systems (DMIRS Safety Case)
Seawanderer II – 12mtr Jet boat with IMCA D040 AS2299 Dive system (part of NOPSEMA Safety case as Daughter craft)
IMCA & ABS Classed Mobil offshore Air & Nitrox diving systems complete with 60"" Chambers, Dive Control, HP & LP Compressors and Diver Launch & Recovery Systems
IMCA & AS2299 compliant onshore Diving Systems trailer and vessel mounted.
10,000 HP Water blasters.
Cavitation water blasters.
Hydraulic power packs and subsea tools packages
UT,CP, Eddy Current equipment.
ACFM Alternating Current Field Measurement
Video and Digital diver CCTV systems.
Digital Edge Inspection systems.
Lift bags.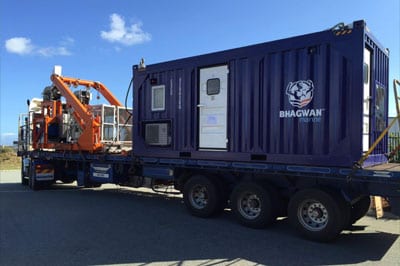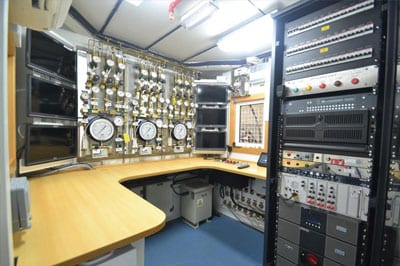 Commercial Diving Certifications