Bhagwan Marine continue to strengthen their capability in the Subsea Industry by last week completing a transaction to acquire Perth based company Delta Subsea.
Delta Subsea is recognised as an experienced and dynamic Subsea Engineering consultancy serving the Energy Sector that is dedicated to delivering flexible, value-adding solutions.
Delta's Managing Director, David Husband, will come onboard as Bhagwan Marine's new Subsea Engineering Manager, bringing with him a wealth of knowledge from his 30 years experience in the Offshore Oil & Gas Industry, as well as the skills and IP of his dedicated team. The Bhagwan Marine Subsea Division operate out of BM's Belmont facility in Perth, Western Australia.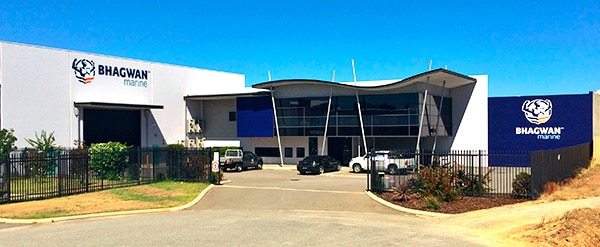 "I am super excited to embark on this new path with Bhagwan Marine", said Mr Husband. "I have worked with many of the guys at Bhagwan over a number of years and truly believe that with their experienced Subsea personnel and assets coupled with the largest fleet of vessels in the country, they have the right formula to provide clients with the most streamlined high quality service."
 "The Delta acquisition greatly strengthens Bhagwan Marine's Subsea Engineering capability and effectively enhances our capability as an emerging leader in shallow water Subsea IMR services in Australia. I have worked with Dave and his team for many years and I am very excited about the future with what his team brings to the table", said BM's Business Manager of Subsea, Paul Guilfoyle.