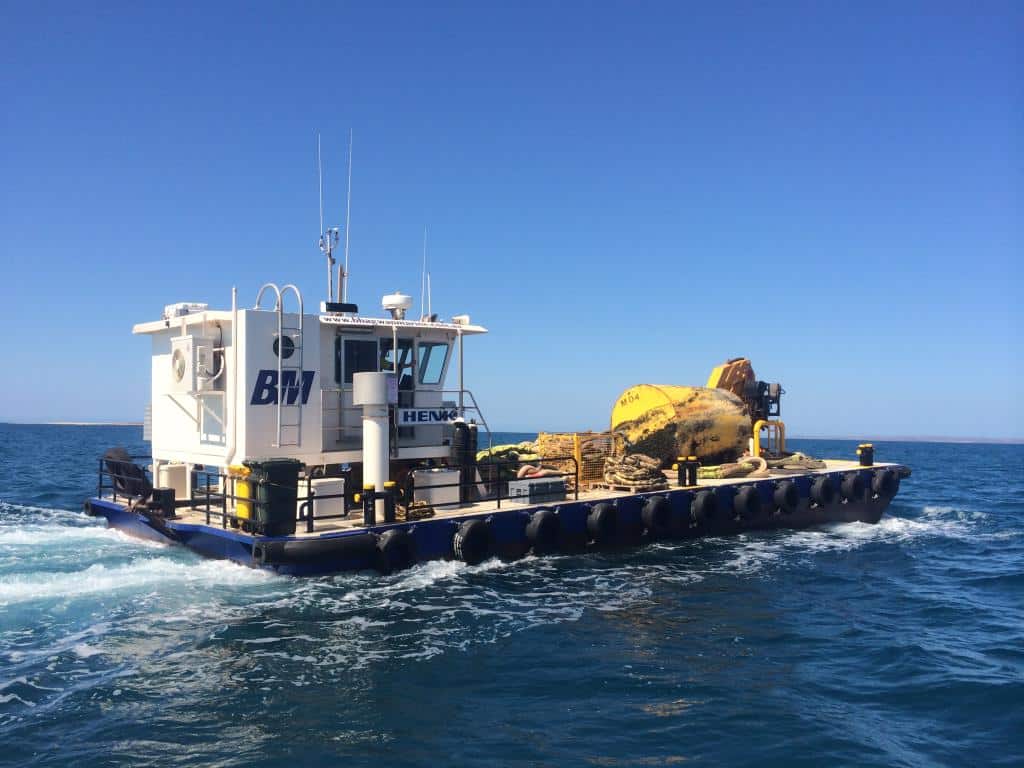 Primary Information
Secondary Name: Multi Cat
Vessel Type: Multi Cat
Classification: DCV – USL 2B
MMSI: 503484900
Builder: Damen
Build Location: Holland
Year Built: 1974
Flag: Australian
Trading Area: to 30nm
Call Sign: VLW3802
M & H Number: 2437
No. Passengers/Special Personnel: 4
No. Crew: 4
Dimensions
Length Overall: 18.6 Metres
Beam: 8.1 Metres
Depth Moulded: 2 Metres
Design Draft: 1.3 Metres
GRT: 62 Tonnes
Dead Weight: 0 Tonnes
Machinery
Propulsion: Twin Screw
Main Engines: 2x Caterpillar
Total Power: 720 KW
Gear Box: Twin Disc MG509
Generator: 1 x 6 Cylinder 'Perkins' diesel 375kW
Speed and Consumption Performances
Full Operating Speed: 7 Knots
Economic Operating: 4 Knots @ 120 Litres per hour
In Port: 90 Litres per Day
Capacities
Fuel: 10,000 Litres
Water: 2,500 Litres
Clear Deck: 65 Metres Sq.
Deck Equipment
Anchor Handling Winch: 10 Tonnes
Crane: 13 Tonnes
Nautical and Communication Equipment
Radar System: JRC JFV2143
Depth Sounder: JRC JFV8010
Chart Plotter: Furuno
VHF Radio: GME GMX558
Other: Auto Pilot – Furuno
Miscellaneous Equipment
Description: Crane Information: Damen Multi Cat 13.19tn @ 13m (Harbor Conditions) Deck Crane
The data on this specification is published in good faith and for general information purpose only.
It does not warrant its accuracy or completeness and to the full extent allowed by law excludes liability.
Charter enquiries can be directed to our Commercial Department
Phone: +61 8 9965 9700 Fax: +61 8 9965 4545 Email: commercial@bhagwanmarine.com
Specification ID: 0 Revision: 0