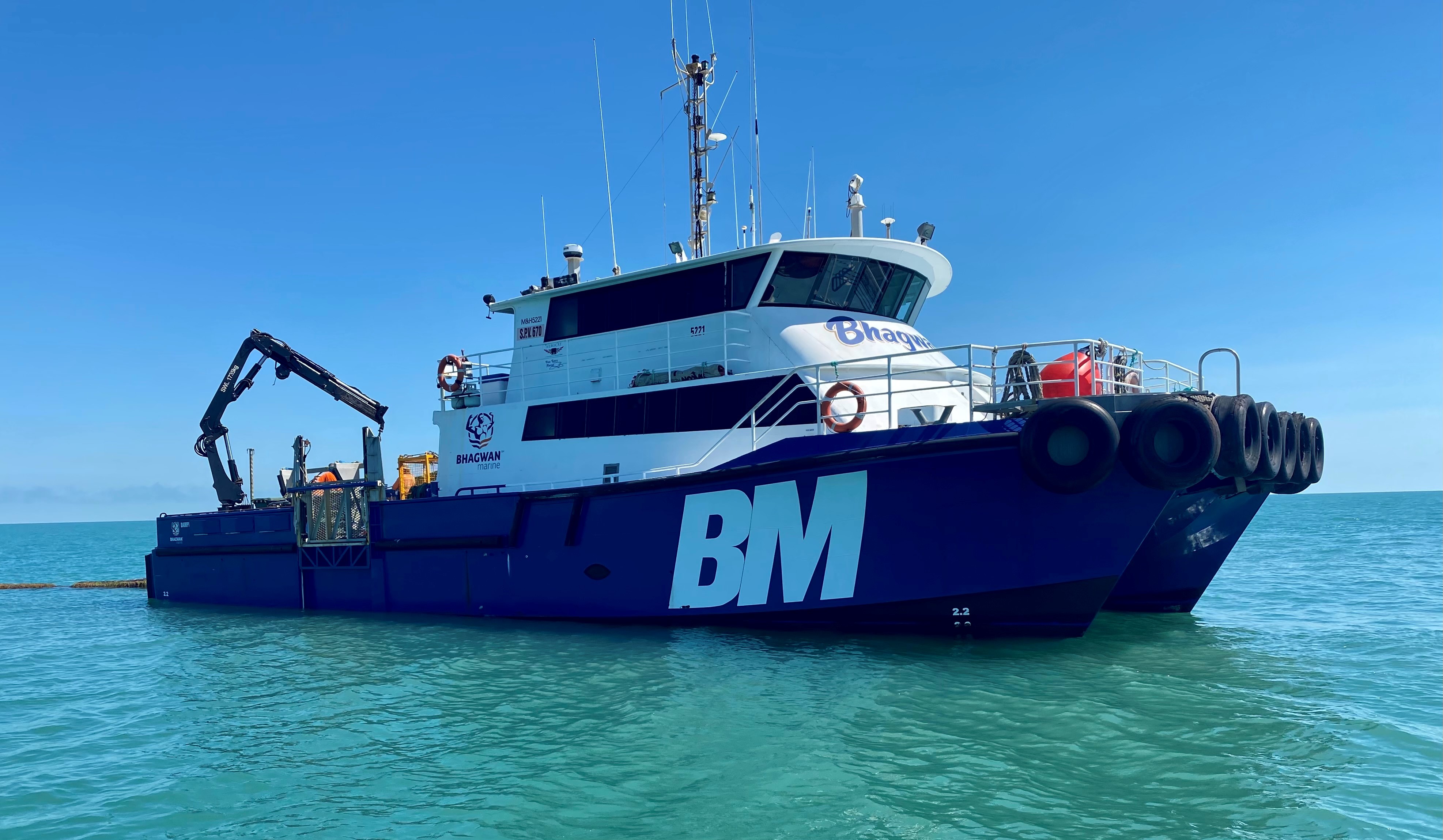 Vessel Particulars
Official No. Unique Identifier: 442846
Total Passengers: 22 (+47 Day Trip)
Dimensions
Clear Deck Area: 9 x 7.5m
Machinery
Main Engines: 2x MTU V12-2000 M72
Generator: 2x Perkins 60kvA 3 Phase
Performance
Full Operating: 24kts @ 400L/hr
Eco Operating: 16kts @ 190L/hr
Bridge Equipment
Radar: 1x Furuno JRC 48 Mile
AIS: Furuno DA-50 Class "B"
VHF: VHF Skanti DCS + ICOM
PA: Raytheon (Both Engine Rooms, FWD & AFT Decks & Main Saloon)
Deck Equipment
Moon Pool: 1200mm x 1200mm (Retractable)
Additional Details
Features: Passengers Can Be Increased to 47pax + 3 Crew
Medivac Stretcher
MARPOL Compliant Sewage Treatment Plant
Hydraulic MOB Rescue Recovery Platform
Fully Air Conditioned, TV/DVD Facilities, Fully Equipped Galley, Sanitary Facilities & Laundry.
The data on this specification is published in good faith and for general information purpose only.
It does not warrant its accuracy or completeness and to the full extent allowed by law excludes liability.
Charter enquiries can be directed to our Commercial Department
Phone: +61 8 9424 2300 Fax: +61 8 9479 5202 Email: commercial@bhagwanmarine.com
Specification ID: 0 Revision: {{Revision}}