For any of you that haven't heard, the Bhagwan Marine crew aboard the Loligo saved the day on Saturday night when they rescued legendary yachtsman Jon Sanders from his yacht, the Seafox 8.
Amongst Jon's many achievements – he was the first man to circumnavigate Antarctica  and was also the first yachtsman to sail solo around the world 3 times.
Here is the link to the story on ABC News (with footage);
http://www.abc.net.au/news/2015-06-28/renowned-sailor-jon-sanders-blames-huge-swell-for-yacht-rescue/6579042

Although the footage makes the rescue look easy, I am assured by Jon that it was not, due to the huge 6 metre swell and rough seas.  He shared with me that despite all his years and experience at sea, he was in awe of the skill and professionalism that the Loligo crew showed when they executed the rescue.
A huge thank you and congratulations to Lance Dennis, Jesse Bailey and Brian Comben for their outstanding efforts and also representing Bhagwan Marine to the highest possible standard, we couldn't be prouder!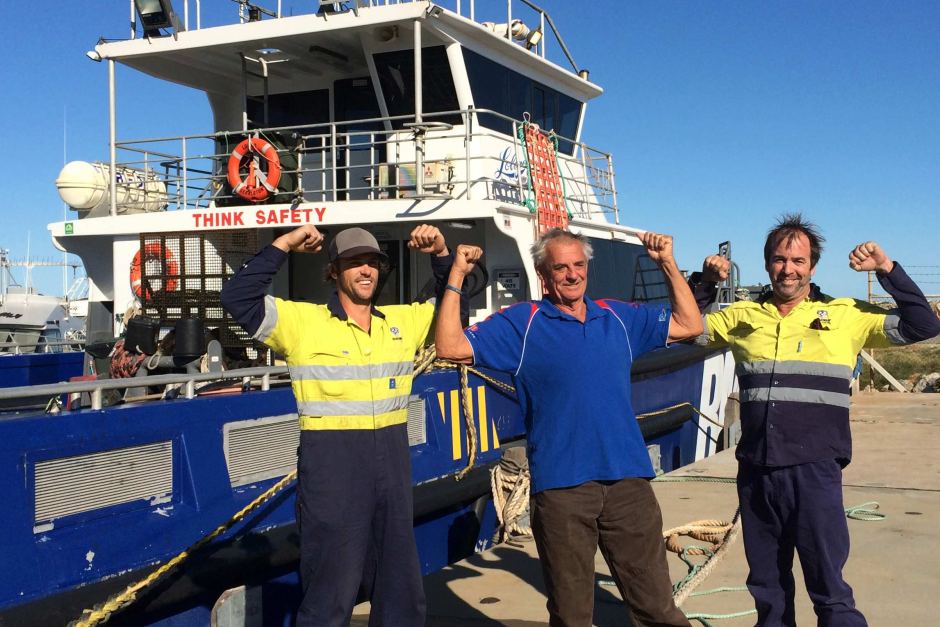 Kerren Kannikoski