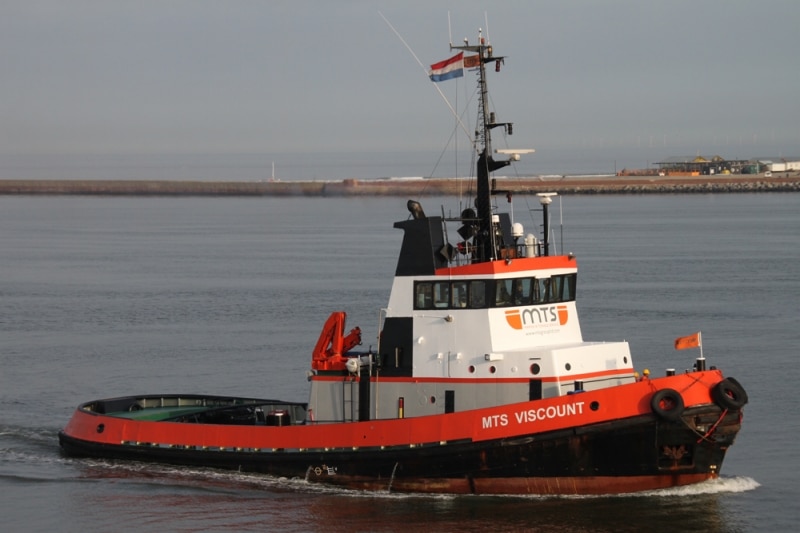 General
Type of Vessel : Twin Screw Deep Sea tug
Builders : Cochrane Shipbuilders UK
Building Year : 1977
Basic Functions : Harbour or Sea Towing, Dredging Support, Barge Handling
Classification : Tug BV Deep Sea
IMO Number : 7610012
Gross Tonnage : 369
Call sign : J8B5526
Propulsion System
Main Engines : 2x Ruston Type 8RK3CM
Total Power : 3475 hp
Gearboxes : 2x Brevo
Propulsion : 2x 4 blade fixed pitch propellers
Nautical and Communication Equipment
(GMDSS) A1 to A3 Sea
2x 500w Searchlights
3x deck worklights
2x Radar
1x PC Station c/w with Navigation Chart Software
Autopilot
Furuno Echo Sounder
3x Fixed DSC – 2 xH/HVHFF
Navtex
HF – SSB / Mobile phone / Full Sat. Communication
AIS
Performances
Bollard Pull : 52 tons
Speed (Max.) : 12 knots
Dimensions
Length o.a. : 35.01 m
Beam o.a. : 10.5 m
Draught aft : 5.2 m (max)
Tank Capacities
Fuel Oil : 190.00 m3
Fresh Water : 20.00 m3
Lube Oil : 3000 Lts
Hydraulic Oil : 500 Lts
Deck Layout
Deck Crane : Fassi F200 20tm
Towing Winch : Single Drum
Towing Wire : 1000 m x 48 mm
Stern Deck : Clear deck, hyd tow pins, 2nd drum
Spare Wire : 550 m x 48 mm
Features
Accomodation : Heated and air conditioned living spaces for up to 10 persons, galley & sanitary facilities.
Auxiliary Equipment
Generator Sets : 3x Perkins
Capacity : 276 total 50hz, 220/380v
The data on this specification is published in good faith and for general information purpose only.
It does not warrant its accuracy or completeness and to the full extent allowed by law excludes liability.
Charter enquiries can be directed to our Commercial Department
Phone: +61 8 9965 9700 Fax: +61 8 9965 4545 Email: commercial@bhagwanmarine.com
Specification ID: 0 Revision: 0